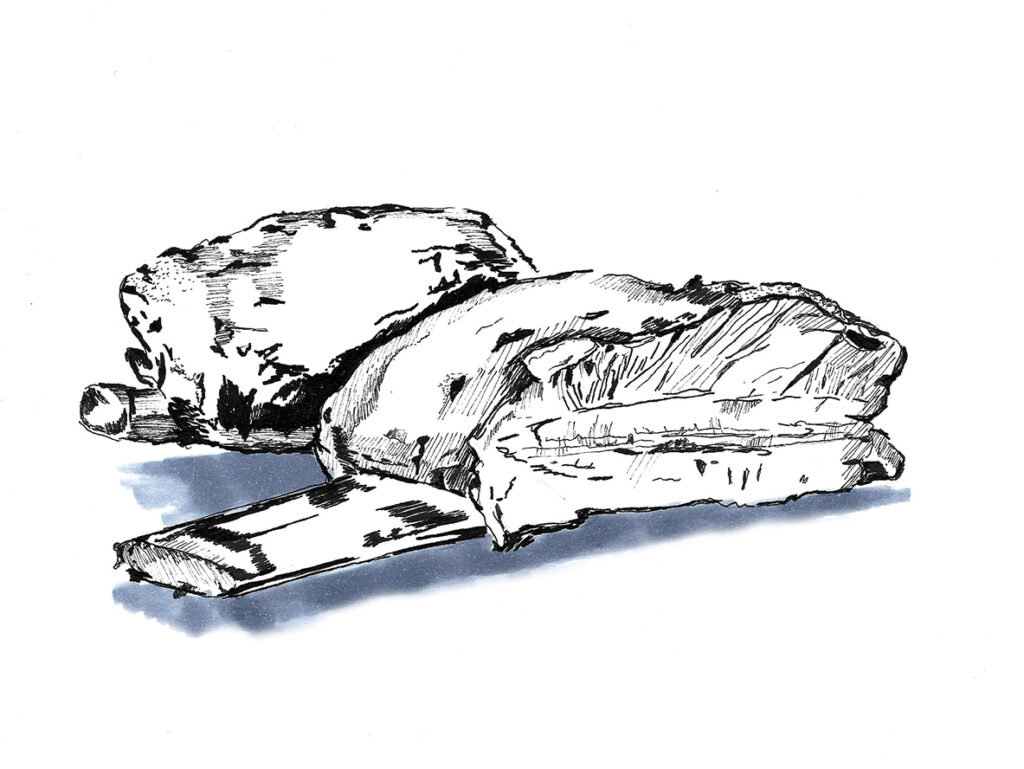 Once a month, we serve a Barbecue variety of Pastrami: We brine our Brisket for three weeks, then season it with pepper only from the outside and smoke it like our regular Brisket. Same procedure with the Beef Ribs and the Pork Belly Spareribs – brined and then cooked in our pit. By treating it that way, the meat develops a bright red color and a totally unique taste.
Also, we created a Pastrami style sausage just for this occasion, made of brined Beef Shoulder, Cheddar and spices.
Pastrami Friday takes place every first Friday of the month. We recommend to make a reservation if you want to be part of this unique BBQ experience, because it usually sells out very fast.
Note: On Pastrami Friday, we only serve this special Pastrami menu, so you can't order from our regular menu.
LINO'S SPECIAL PASTRAMI MENU
Pastrami Brisket
12,00 € per 100g
Pastrami Beef Ribs
Size 200-450g
13,00 € per 100g
Pastrami Pork Ribs
7,50 € per 100g
Pastrami Cheddar Sausage *homemade*
7,50 € per 100g
Pastrami Sandwich
125g of sliced Pastrami Brisket, roasted sauerkraut, home baked bun, caramel mustard sauce
17,50 €
+ 50g Pastrami 6,00 €
+ Cheddar cheese 1,00 €
Pastrami Plate
125g of Pastrami Brisket, 125g of Pastrami Sausage, dill pickle, roasted sauerkraut, home baked bread, russian dressing, caramel mustard sauce
27,00 €
SELECTED SIDES AND SWEETS
Beef Fat Fries
Handcut fries fried in beef tallow, homemade mayonnaise or ketchup
6,00 € | extra mayo/ketchup +1,00 €
Roasted Sauerkraut *homemade*
Fermented cabbage, roasted in beef tallow
4,50 €
Lino's Cheesecake
Finished with a touch of caramel
5,50 €